Saniya Mohile
Grade 6, Piano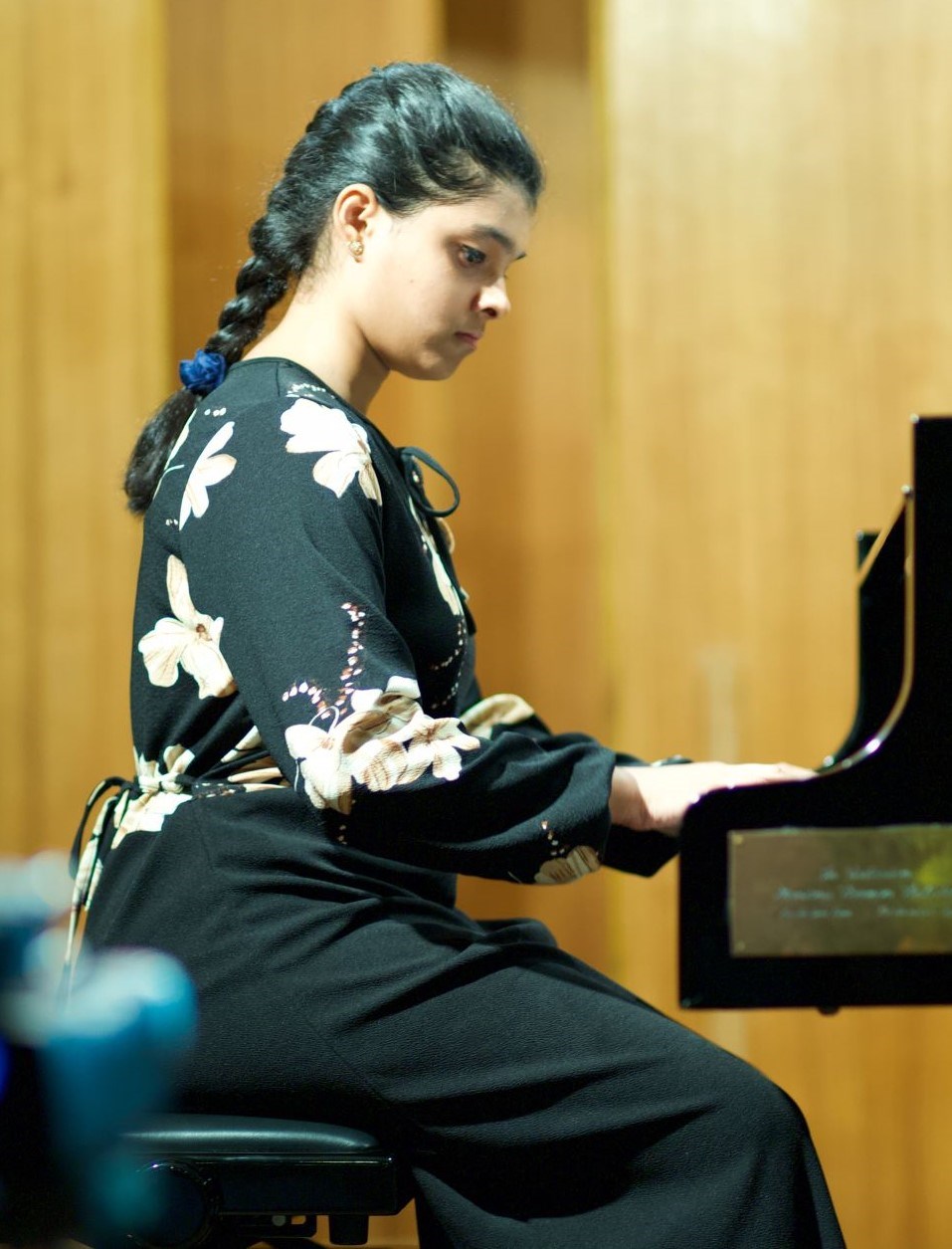 Saniya began her musical journey at the age of 6 at Gunjarav School of Music. Since then, she has studied under the tutelage of Nakul Jogdeo.
Saniya won the third prize in the national Kawai Junior Piano Competition at Bengaluru in 2016 and also in MusiQuest 2015.
In 2021 she completed grade 6 Trinity College London piano examination with an outstanding 100% distinction score.
Saniya started teaching at GSM in 2021.